Accommodation - Best Western Hotel M
The Four Star Best Western Hotel M is one of the capital's leading business and conference hotels. The hotel is conveniently located next to the National Park Banjica, just a 10 minutes bus ride to city centre and 20 minutes to the International Airport Nikola Tesla.
Each of our 180 elegantly decorated rooms, including 8 suites, are designed for a creative work ambience with large desks, free high-speed and wireless internet. Our new Premier rooms have been designed for your luxury and comfort, beautifully appointed to suit business and traveller alike.
From one-on-one meeting's, conferences, exhibitions, dinners and award ceremonies, the property is a great venue for all types of events, large and small. Our 10 spacious and modern conference rooms are ideal for meetings from 20-500 participants, or banquets for up to 1000 guests. Additional services for Hotel guests are complimentary: high-speed wireless Internet access, e-business centre and Hotel parking.
Accommodation
The 9th UDM conference organizer has blocked a limited number of rooms in Best Western Hotel M. Requests for accommodation are handled on a "first come- first served" basis. Rooms are available from 01 September – 10 September 2012.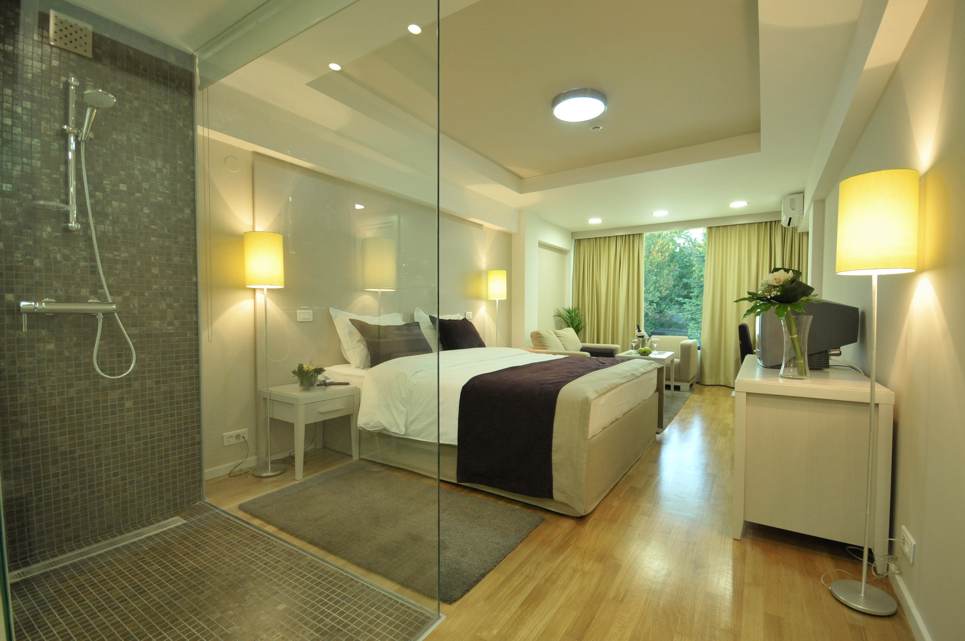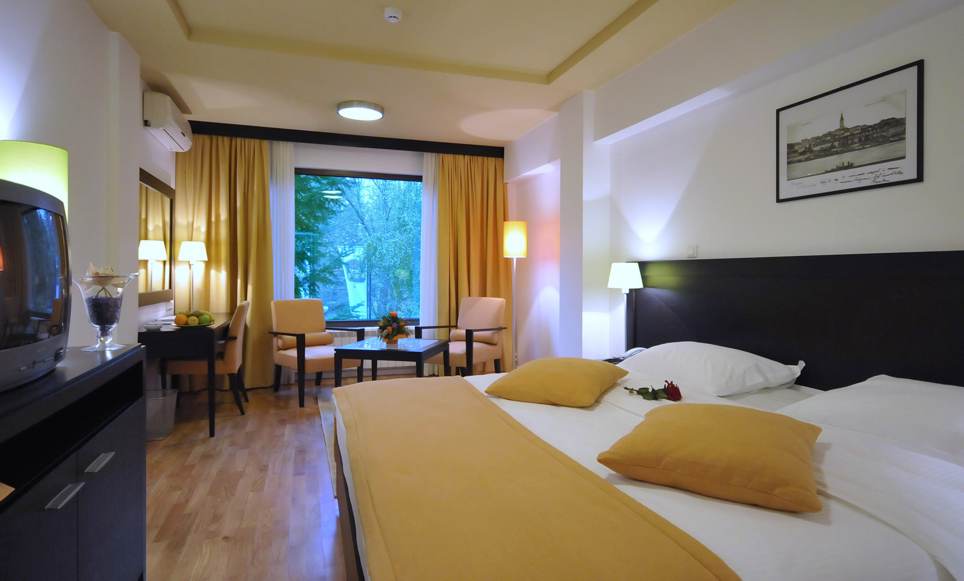 The rates are per room per night, and they include Buffet Breakfast, VAT, parking place and Wireless Internet access, but exclude 1,5 Euro City tax per person per night. All prices quoted are in Euro (€) and payment in other currencies is not accepted.

Single room : 75 €
Double room : 90 €
Twin room for students: 70 € (proof of student status should be sent to the UDM Technical Secretariat by e-mail: udm-2012@hikom.grf.bg.ac.rs and to the Hotel M: salesbwhotelm@eunet.rs
Single Premier room: 105 €
Double Premier room: 125 €
To book the accommodation in Hotel M, please return completed Hotel Reservation Form to TP Mladost-turist ad. by e-mail: salesbwhotelm@eunet.rs not later than 15 June 2012. Please note that next cancellation conditions are applied:

Until 03 August 2012 - no fee will be charged

Until 15 August 2012 - the cancellation fee is one full night's accommodation cost

After 15 August 2012 - prepayment will not be refunded
If you have any questions, please contact HotelM using next phones:.
Phone: +381 11 3090 505
Fax: + 381 11 3095 506
Mobile phone: +381 64 8737 023
Airport transfer
Reservations of shuttle transfer from Belgrade airport Nikola Tesla to Best Western Hotel M and v.v. can be arranged by the Hotel. In this case, please indicate the exact flight details / flight number, arrival/departure date and time. Price: 15 Euro per person for one way transfer.
Confirmations are sent by e-mail. If you do not receive any confirmation within 7 days, please check back with the TP Mladost-turist ad.
Visa information
All participants traveling to Serbia must present a valid travel document (passport or identity card). Participants from some countries will be requested a 'tourist' visa to enter the country (you may find helpful the site of Ministry of Foreign Affairs of the Republic of Serbia). It is the participant's responsibility to investigate the visa requirements for Serbia and to apply for a visa, if necessary. Participants who require an entry visa must consider sufficient time for the application procedure and should contact as early as possible the nearest Serbian Embassy or Consulate to determine the appropriate timing of their visa applications (for some countries, the process can last for as much as 3 months).
Participants are reminded to submit all documentation required, including the official letter of invitation.
The deadline for requesting an invitation letter is June 03, 2012.
Letter of invitation
If you need Visa, you will need the general Official Invitation letter and Short conference info. As additional support for participants with accepted papers (Oral or Poster presentation), we can issue the Official confirmation that the paper is accepted for Oral or Poster presentation and that someone from the list of the authors are welcomed to come and present the paper. If you need this, please send the e-mail to the 9th UDM organizer: udm-2012@hikom.grf.bg.ac.rs.
The organizers will be pleased to send a Personal Letter of Invitation to any individual requesting one, once their registration and accommodation fees have been received. It is to be understood that such an invitation is intended to help potential participants to raise travel funds or obtain a visa. Please note that Personal Invitation Letter does not financially oblige the Organizing Secretariat in any way. All expenses incurred in relation to the conference same as the other expenses done during the participant's stay in Belgrade are the sole responsibility of the participant.
In order to generate the Personal Letter of Invitation, please send the information below to organizers:
Title: Pro,/Dr, Mr. Mrs..................
Last name …………………………..
First name …………………………..
Address l …………………………….
Postal Code …………………………
City ……………………………………..
State ……………………………………
Country ……………………………….
Email …………………………………...
Should you have any questions, please contact Hotel's UDM Technical Secretariat or 9th UDM Organizer
TP Mladost-turist a.d.
Natalija Petrovic or Radmila Saric
Tel: 00381-11-3090505, 00381-64-1260652
E-mail: salesbwhotelm@eunet.rs
University of Belgrade - Faculty of Civil Engineering
Dusan Prodanovic, Ljilja Jankovic or Tijana Jovanovic
Tel: 00381-11-3370206
E-mail: udm-2012@hikom.grf.bg.ac.rs