Past events
September 2014 Belgrade, Serbia
Black Sea University Network Congress and Forum

The 2014 BSUN Congress and Forum tackled the issue of water from several aspects, including the examination of various related international policy elements and possible adjustments and new directions, all within the main topic of "Water and Civilization".
April 2014, Baku, Azerbaijan

International Conference on Water management, Infrastructure systemes and Environment
Azerbaijan University of Architecture and Construction, Baku

Introductory and invited presentation under the title
An Example of River Training Works for Hydropower Production
Prof Dr Jovan Despotović , Prof Dr Miodrag Jovanović  ,  Mr Nikola Rosic
University of Belgrade – Faculty of Civil Engineering
Department for Hydraulic & Environmental Engineering
11000 Belgrade, Serbia
| | | |
| --- | --- | --- |
| |          | |
| Front page |   | Presentation |
10 - 12 April 2014, Baku, Azerbaijan
2nd Caspian International Aqua Technologies Exhibition (CATEC).
According to the Iteca Caspian, the exhibition and forum will offer a unique platform for the establishment of business relationships between local and foreign specialists and business people in light of the rapid implementation of infrastructure projects in Azerbaijan.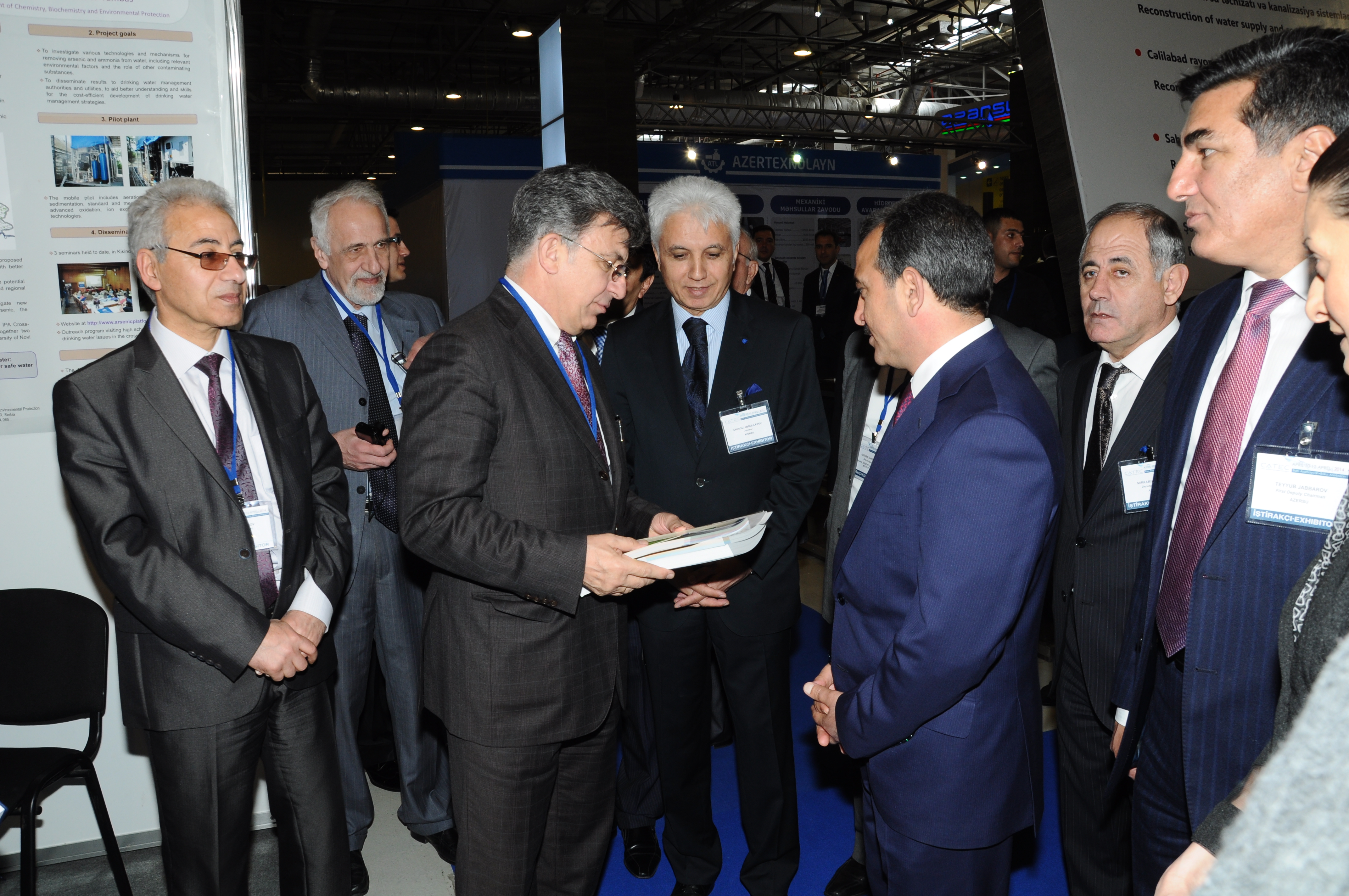 4-6 September 2012, Belgrade, Serbia
The 9th International Conference on "Urban Drainage Modelling" (UDM). This was a Specialised Conference, an IWA event organized by Joint IAHR/IWA Committee on Urban Drainage (JCUD). The Conference was designed to bring together specialists, researchers and practitioners, to exchange experiences, demonstrate present potential, improve the reliability of urban drainage modelling and to set-up the stage for its future developments. Further details: http://hikom.grf.bg.ac.rs/9UDM/

15-16 May 2006, Belgrade, Serbia and Montenegro 
UNESCO's Workshop on Integrated Urban Water Management in Temperate Climate Venue: Faculty of Civil Engineering, Main Hall 
Further details: Final Agenda
26-27 January 2006, London, UK 
London Business Conferences: Global Water Leakage Technology Summit  
Further details: info & questionnaire
28 September 2005 - London, UK
Terence Dalton Ltd and CUW-UK organised conference:
"Drinking Water Quality in Distribution Systems"
Further details: http://www.terencedalton.com/events.html
18-21 September 2005 - Krakow, Poland
IWA Specialist Conference:
"Nutrient Management in Wastewater Treatment Processes and Recycle Streams"
Further details: www.bnr2005.krakow.pl
5-7 September 2005, Exeter, UK 
CCWI 2005 International Conference: Computing and Control in the Water Industry 
Further details: http://www.ex.ac.uk/CCWI2005
28-30 October 2004 - Porto, Portugal
4th International Conference on Decision Making in Urban and Civil Engineering (DMUCE 4)
Further details: http://www.dec.uc.pt/dmuce4.
15-17 September 2004 - Dresden, Germany
The International Conference on Developments in Urban Drainage Modelling (UDM'04)
Further details: http://www.udm04.org
24 - 30 August 2003 - Thessaloniki,Greece
30th IAHR Biennial Congress - Hydraulic Engineering and Research in a Learning Society: Traditional Concepts and Modern Developments 
Further details: This email address is being protected from spambots. You need JavaScript enabled to view it.
15 - 17 September 2003 -  Imperial College, London, UK
Advances in Water Supply Management, an International Conference organised by CCWI - Computers and Control in the Water Industry in cooperation with the WATERSAVE Network.
Further details: http://www.watersave.uk.net/events/Conf/index.html
30 June - 1st July 2002, UNESCO HQs, ROOM V, Paris
Strengthening of Co-operation in South East European Countries for Research, Development and Capacity Building in Urban Water Management
14-16 March 2002, Faculty of Civil Engineering, Belgrade
International Workshop on the Reactivation of the IRTCUD Network and Pre-Donors Conference on Urban Water Management.
2001, Belgrade, Serbia and Montenegro 
ENRY2001: Environmental Recovery Of Yugoslavia, First International Congress
2001, UNESCO, Venice
UNESCO Conference: The Application of Ecohydrology to Water Resources Development and management
2001, Leicester, UK
CCWI Conference 
2001, Tehran, Iran
Second Asian Conference on Water Resources 
2000, Kotor, Serbia and Montenegro
UNESCO IHP Symposium
2000, Iowa, USA
4th International Conference on Hydroinformatics
1999, Sydney, Australia
8th International Conference on Urban Storm Drainage (8th ICUSD)
1999, Belgrade, Serbia and Montenegro
2nd International Symposium "Contemporary Problems of Fluid Mechanics"
1998, Imperial College, London
4th Urban Drainage Modeling (UDM) Conference 
1995, St. Petersburg, Russia
Conference on Runoff Computations for Water Projects
1995, Lund, Sweden
International Symposium on Integrated Water Management in Urban Areas 
1995, Prague, Czech Republic 
IAWQ Conference on Diffuse Pollution Sources 
1994, Delft, Holland
First International  Conference Hydroinformatics '94
1994, The Volga River, Russia
Second International  Conference   UDT'94 
1993, Niagara Falls, USA
6th International Conference on Urban Storm Drainage (ICUSD) 
1992,  Tehran, Iran
First International Conference on Disaster Prevention in Urban Areas
1992, Taipei, Taiwan
6th  IAHR International Symposium on Stochastic Hydraulics
1992,  Budapest, Hungary
International Conference Hydrocomp'92
1991, Pague, Czech Republic
International Symposium INTERNET DAYS
1991, Bombay, India
Afro-Asian Conf. II, Urban Water Management 1991-2010
1991, Dubrovnik, Yugoslavia
International Conference on Urban Drainage and New Technologies (UDT'91)
1990, Osaka, Japan
5th International Conference on Urban Storm Drainage (ICUSD)
1990, Kuala Lumpur, Malesia
International Symposium on Urban Planning and Stormwater Management
1989, Dubrovnik, Yugoslavia
International Conference HYDROCOMP '89
1989, Wiesbaden, Germany
3rd MESSCOMP Conference
1987, Lausanne, Switzerland
4th  International Conference on Urban Storm Drainage (ICUSD)
1986, Dubrovnik, Yugoslavia
International Conference on Urban Drainage Modelling  - UDM